Wedding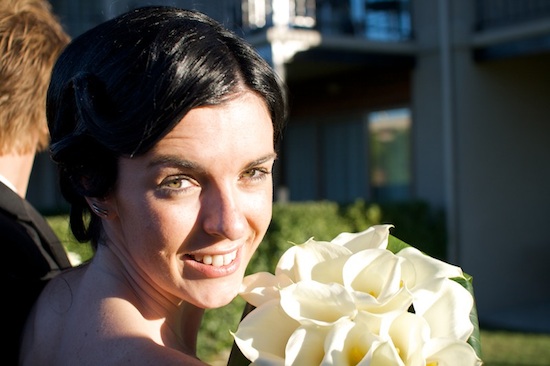 Bevin and Jonny tied the knot in Wanaka at the end of February, so that was a perfect excuse for a holiday. Mum & Dad came to Sydney to visit myself and Jacqui for a few days first, and Cliona was able to make it over to Wanaka as well. Cormac, Belinda, Jacob, Dave and Isabella couldn't make it due to the effects of the bloody GFC, which was a bit unfortunate.
I arrived on Tuesday and went straight to Fergburger in Queenstown to sample the best burgers in the world, and to take a photo to annoy Sean, Tom, Dave and Kev back in Ireland as it was a regular stop for us on our ski trips to NZ. Bevin had kindly purchased some Brewski for me, which was awaiting my arrival in the fridge, so that made for a perfect start to the holiday.
Cliona, Margaret and John were due to arrive the following day, and Jacqui was going to arrive on Friday, so I had some time to myself. I rented a bike and rode the offroad trails to Lake Hawea and back., enjoying nice scenery and a well-tended trail, but no real singletrack - definitely a trail for tourists rather than MTB enthusiasts, but worth the ride nonetheless.
The lead-up to the wedding was pretty easy going. Bevin and Jonny seemed to be pretty chilled about it all, so, apart from all the dramas suffered by Cliona, John and Margaret on their travels from Ireland, the days beforehand were pretty relaxing. The day itself was good fun. The wedding wasn't starting until 4:30, so myself and Jacqui went for a bike ride along the lakeside in the morning. I'd volunteered to take unofficial photos, so I had to gather Bevin's collection of lenses to play around with and that was it.
The ceremony was held down at Wanaka Station Park and the separate parties arrived in classic cars which looked great. They boys were stylin' in their matching Nikes and the bridesmaids looked stunning! After a short delay, Bevin showed up and looked absolutely beautiful. My sisters scrub up well :-) Cara, their dog, ran around making sure all was well during proceedings, which were conducted under a huge, ancient sequoia tree. Jonny's cousin, Scott, was the celebrant and all went without a hitch, apart from the best man, Jonny's brother, Tom, almost fainting in the heat! The formalities over with, it was back to the hotel for the reception, speeches, drinks and dancing.
We still had a couple of days to relax before flying back to Sydney, so we just chilled out, visited Puzzleworld and went for a stroll up Mt. Iron. Since we were flying out of Queenstown, I insisted on another visit to Fergburger before leaving!
Since then, I've been a bit slack getting all the photos organised as I was hampered by the fact that each of the cameras used had a different time zone, and the new Aperture 3 is frankly atrocious at adjusting the photos' metadata, leaving me in the end to sort the photos manually.
Anyway, here they are: Wedding Photos and general Holiday Photos.