Holiday's Over
I've just finished almost two week's holidays with my brother and his family. Although Cormac had visited me briefly when I was in Sydney, his wife Belinda and son Jacob had never been to Oz before, so we made sure to cram as much as possible into the ten days they were here for.
First off was a whirlwind tour around Brisbane, making sure to get a photo at the iconic sign.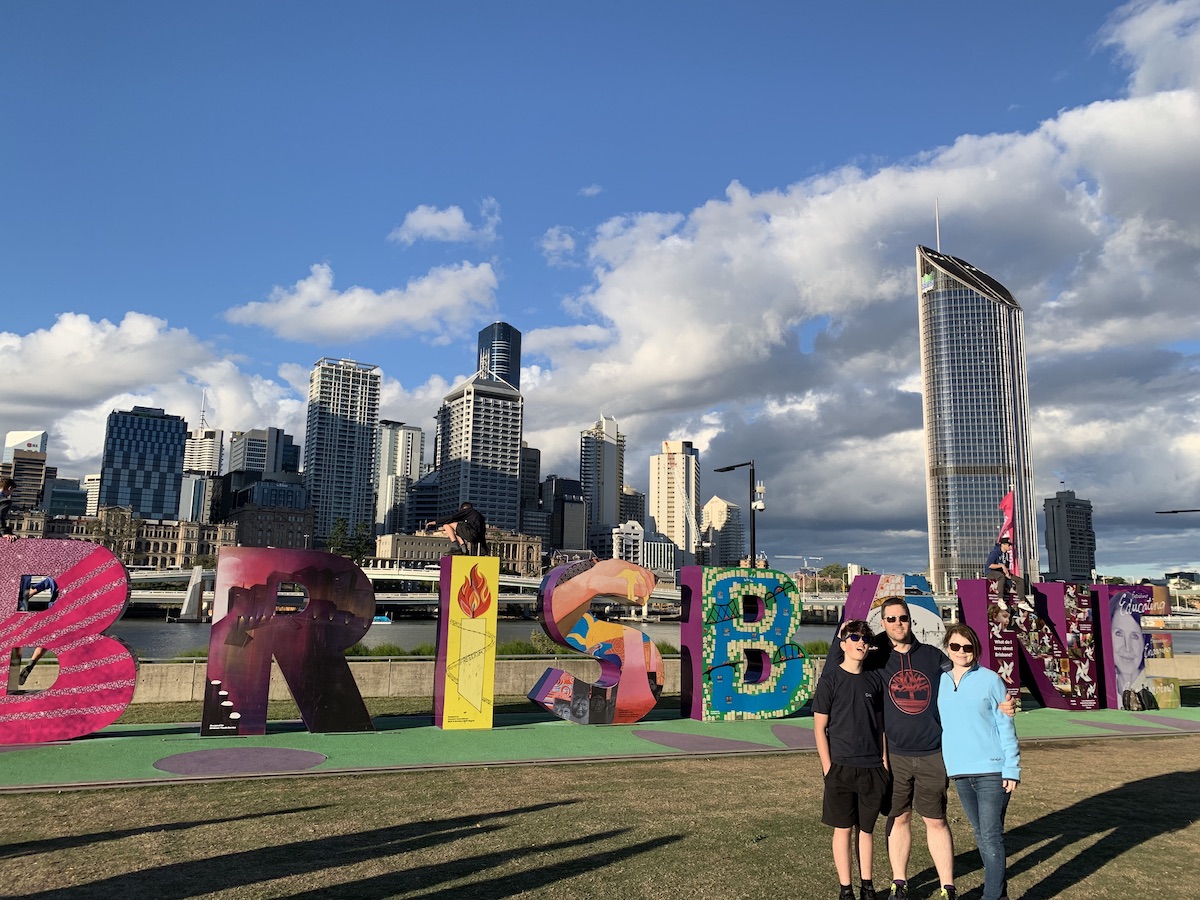 Then it was off to Lone Pine Koala Sanctuary to see some Aussie wildlife. They're a bit more relaxed with Koalas in Queensland, allowing you to hold one while getting a photo, so we took that opportunity to tick off a bucket list item for Belinda. It's a sanctuary for over 130 koalas, so each animal only has to deal with people for a very short time before going back to munching on eucalyptus leaves and sleeping.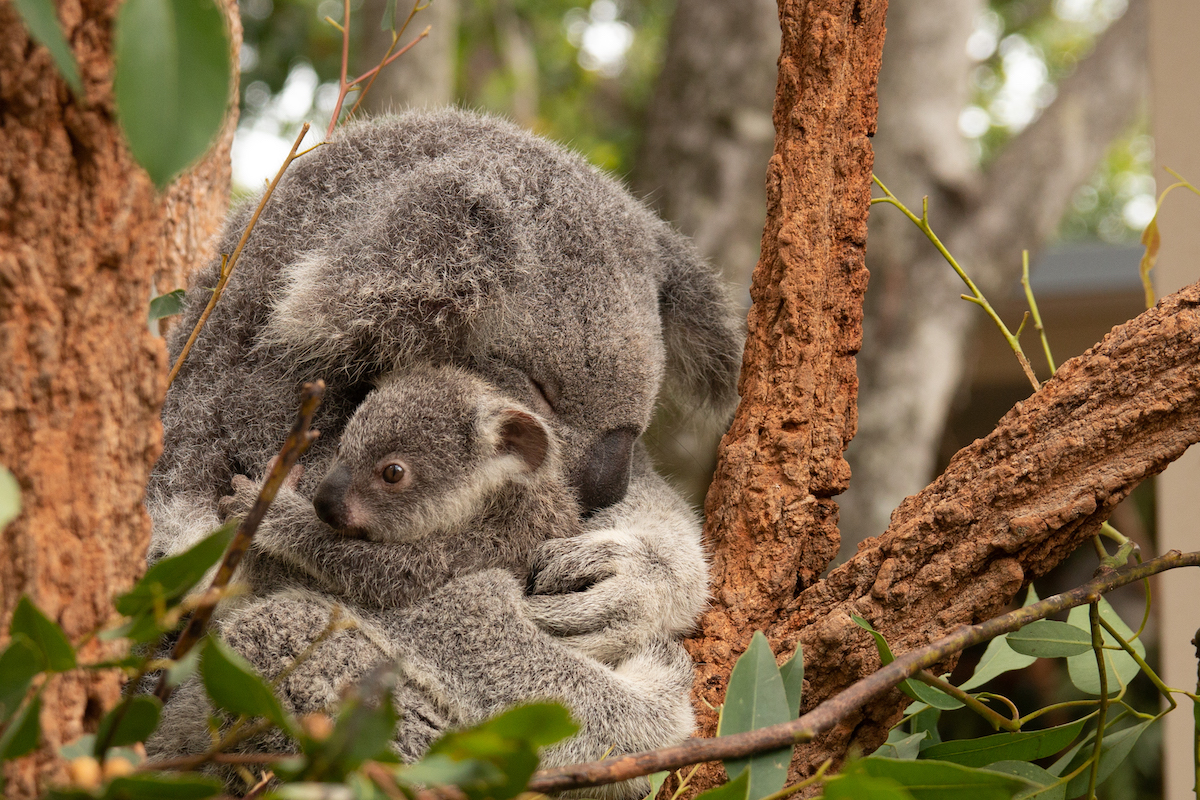 There are plenty of other animals on site and we got to feed some kangaroos and wallabies and also to see wombats, dingoes, Tassie Devils and more. I'd assumed we'd be there for an hour or so, but we ended up spending most of the day there. Well worth a visit.
Next stop was Port Douglas to go diving on the Great Barrier Reef. Cormac and Jacob had been getting their PADI licence specially, and I'd dug up my qualification I'd last used in 2002, so we were good to go. We booked with AquaQuest and I took advantage of their free "Intro" dive to do a quick refresh of the basics before doing a normal second dive with Cormac & Jacob. A great day out on the boat with a fun, professional crew looking after us and no sea-sickness despite the choppy conditions.
We managed to see some nice coral, found Nemo and spotted reef sharks, parrot fish and plenty more, though we missed out on turtles.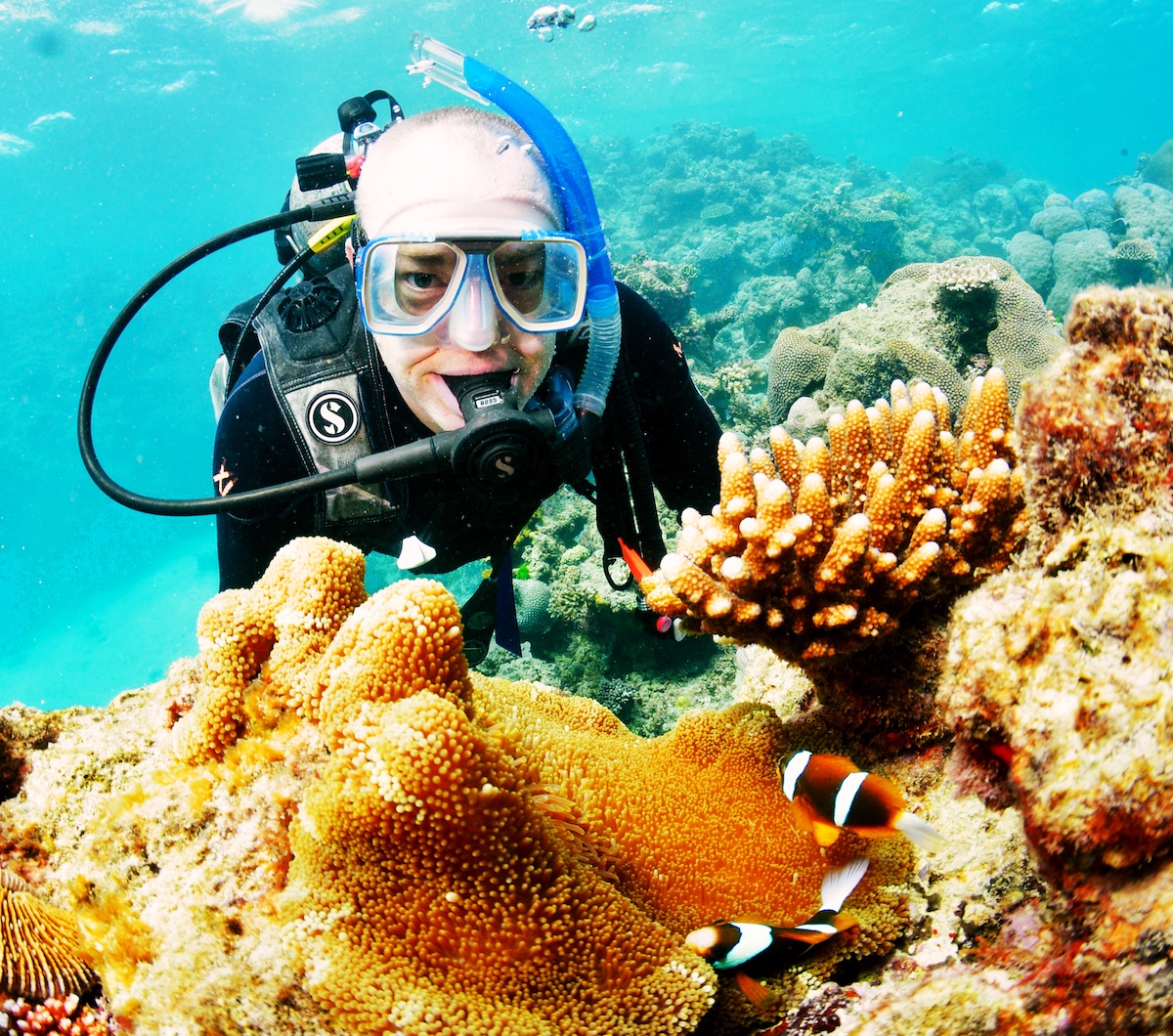 After the day on the ocean, it was time to investigate the land, so we opted for a walk through Mossman Gorge followed by a crocodile tour on the Daintree River aboard Solar Whisper which, as its name suggests, is a solar-powered boat. We got up close and personal with five different crocs in all, ranging from a 50cm juvenile to a 4m adult, while getting a running commentary on their personalities and behaviour.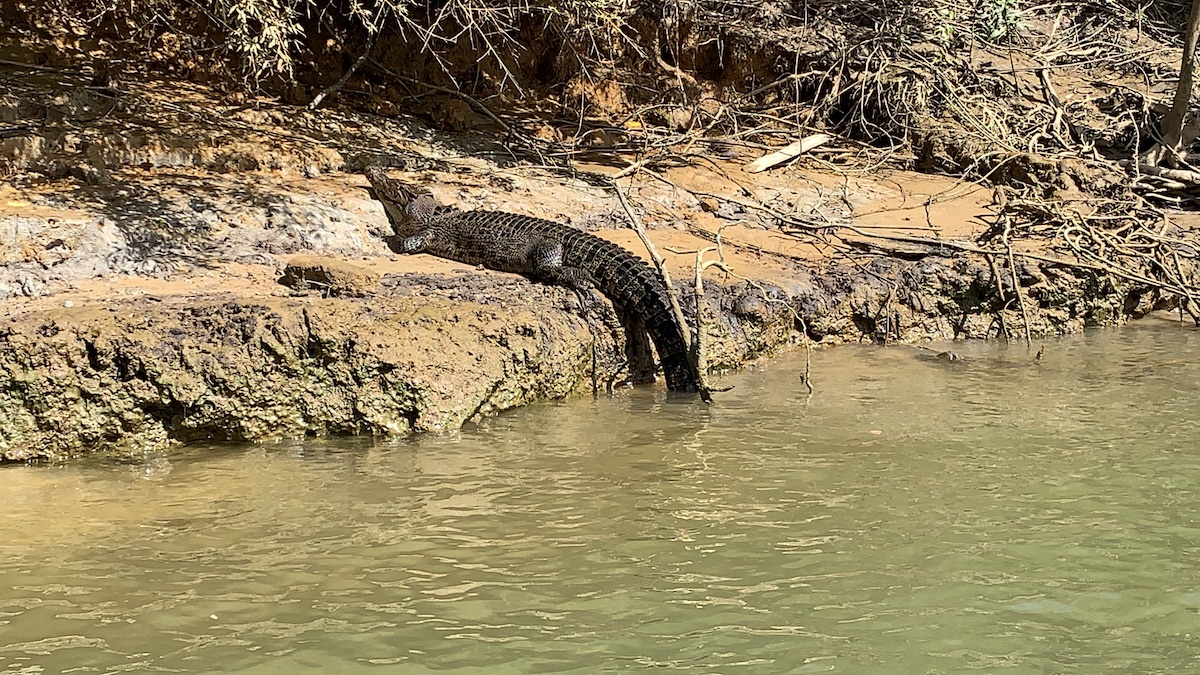 We continued on up to Cape Tribulation, stopping at Daintree Ice Cream Co. to sample their wares. They grow a huge range of exotic fruits which they use to make their ice cream - check out black sapote if you come across it, a fruit with brown flesh which tastes like chocolate and has four times the vitamin C of an orange. Delicious!
We flew back to Brisbane for a day of relaxation before jumping in the car to visit my mother-in-law down near Byron. The weather wasn't great on the first day, but the Paddies seemed happy enough down on the beach with the rain approaching!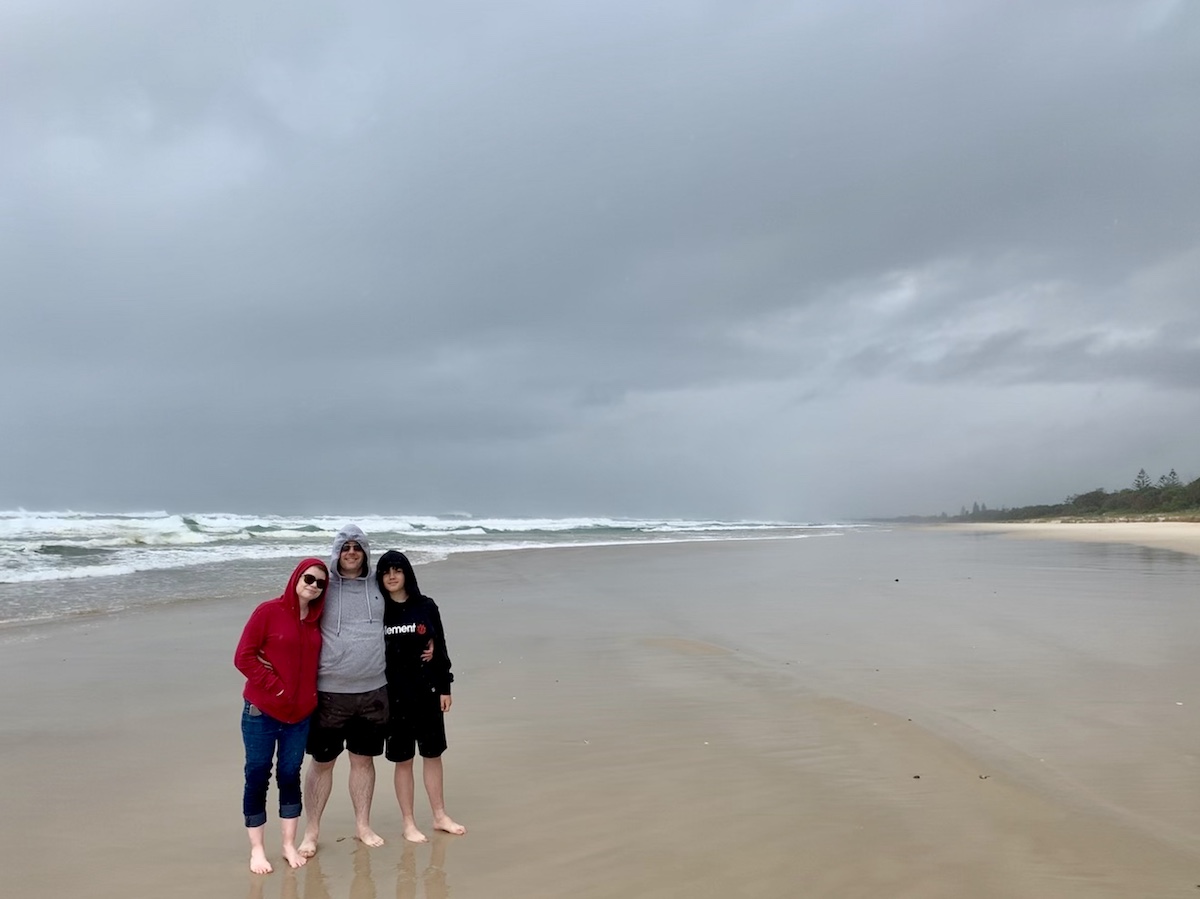 The sun came out for the last day of the holiday, so we ventured in to Byron to check out the most easterly point in Australia, admire the views from the lighthouse and spend an afternoon swimming at The Pass. We even spotted some Humpback whales to round out our Aussie fauna tour!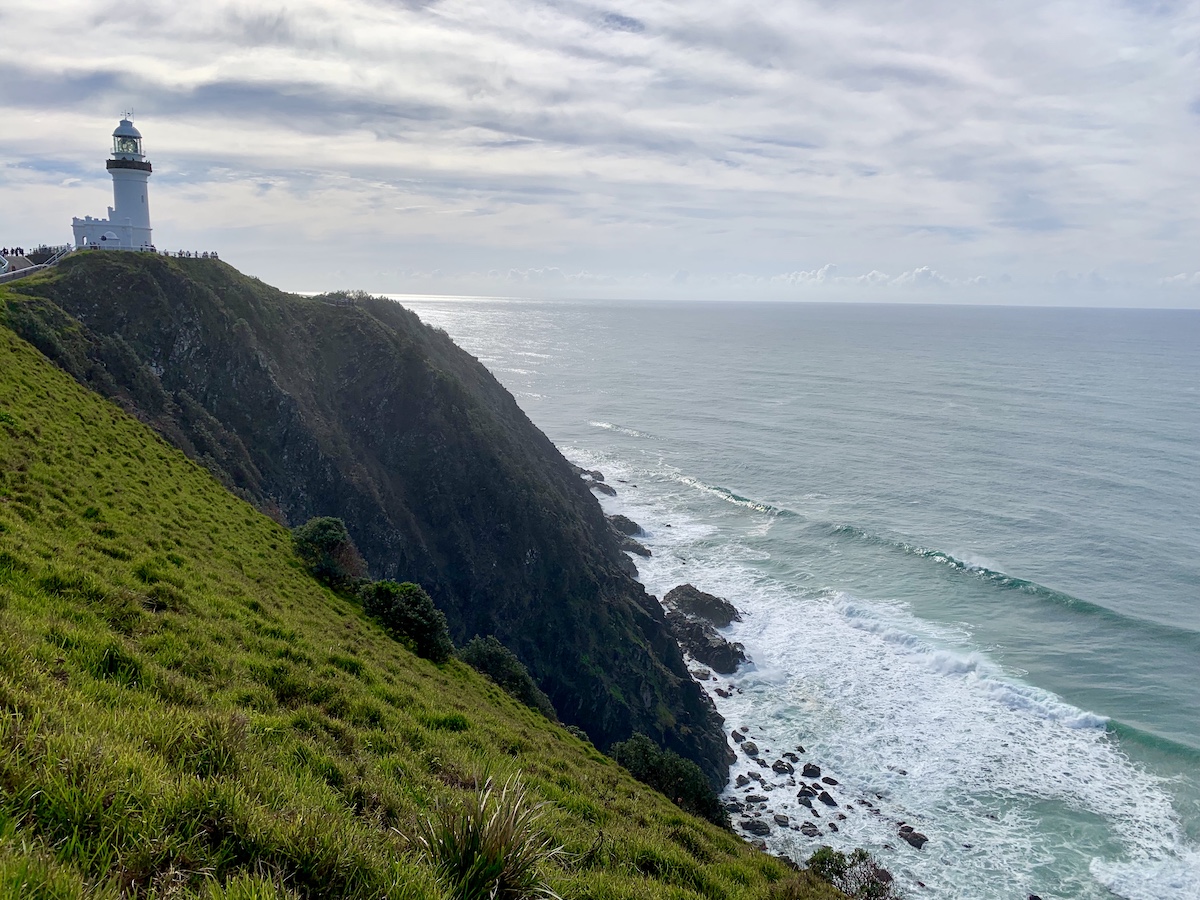 One final drive back up the M1 to Brisbane, catching some rush-hour traffic, a hectic pack and then it was off to the airport early the following morning to send them on their way to my sister in NZ. From a balmy mid-20s winter in Queensland to single digits in Wanaka!!
As for me, well it's time to knuckle down and start shifting this ballast I've acquired over the last year. With that in mind, I've entered the Noosa Classic in mid-August and I've got the Third de France starting at the weekend. More on that later.