Cramming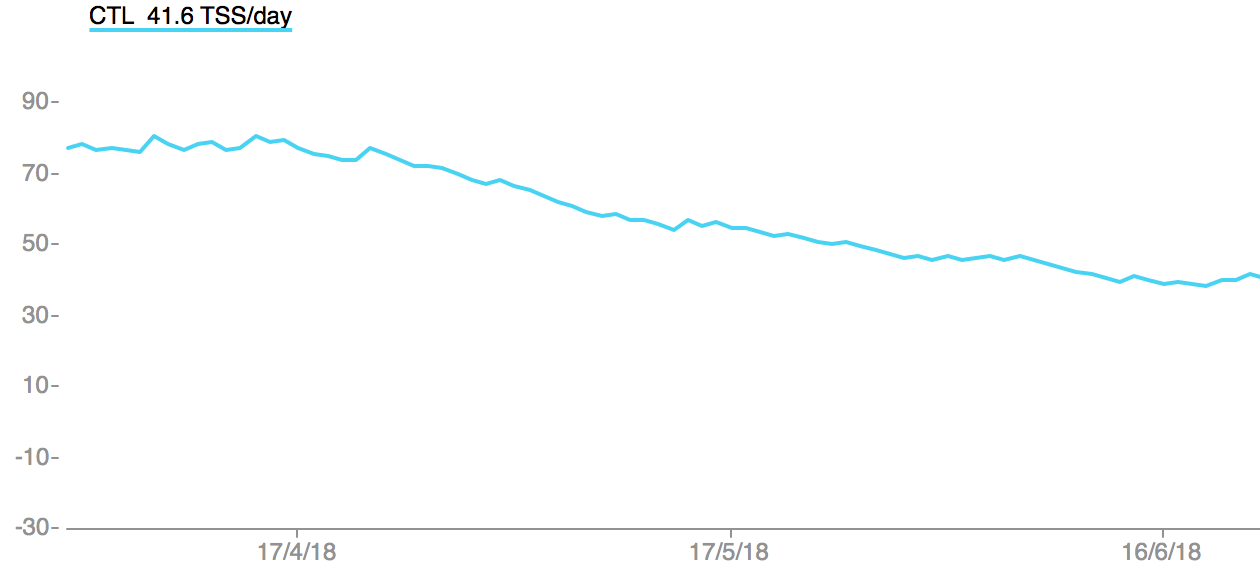 Well it's been a really lazy two months as we moved to Brisbane, dropping from a consistent 5 rides per week to one or none. That descending blue line if my fitness decreasing over the last couple of months. It's Winter, so not a big deal, were it not for the fact that I'm off to Europe in a bit over a month with some solid rides scheduled in the mountains, including a weekend riding with two club mates who are way better cyclists than I am.
So, time for a training cram session and I've decided to try to ride a mini Tour de France. The Tour started yesterday, so my basic plan is to ride one third of the distance of each day's stage while aiming to make my sessions approximate the day's stage. I'll figure it out as I go along, but I should end up with a solid three weeks of training and some appreciation for what the pros go through.
I've missed the start of the Tour as we were away for the weekend, so I'll be riding a day late. It's Sunday evening now and the pros will shortly be riding Stage 2. I'll start with Stage 2 tomorrow.